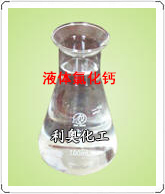 Product name:Calcium chloride dihydrate
CAS:10035-04-8
Molecular formula:CaCl2.2(H2O)
Molecular weight:147.02
Quality indicators:
| | |
| --- | --- |
| Appearance | White crystal |
| Main content (≥,%) | 70% |
Use:Used as multi-purpose desiccant. Used as dehydrating agent in the production of alcohols, esters, ehters and acrylic resin. The aqueous solution of calcium chloride is an important refrigerant in freezer and ice making, and an excellent building antifreeze. Used as port anti-fogging agent and road dust collecting agent; fabric fire retardant; protective agent and refining agent of aluminum magnesium metallurgy; precipitating agent in the production of mordant pigment. Also used in waste paper processing and de-inking.
Packing:Tank car transport.